Crockett & Jones
21st September 2015
Classic British shoemakers Crockett & Jones recently announced their involvement with the latest 007 adventure, 'SPECTRE'
---
The Northampton-based shoemakers will be supplying Daniel Craig's James Bond with various styles of shoe, which include: the Camberley in black calf; the Alex, also in black calf; the Northcote, in black wax calf; the Norwich, again in black calf; the Radnor in black calf; and Swansea, in dark brown suede.
Photographs released of Daniel Craig from the Rome locations have already revealed that James Bond will wear the black Camberley as a part of his funeral attire, and it seems likely that Craig will wear the Alex with his dinner jacket, as he has previously worn this model with his dinner jacket in "Skyfall".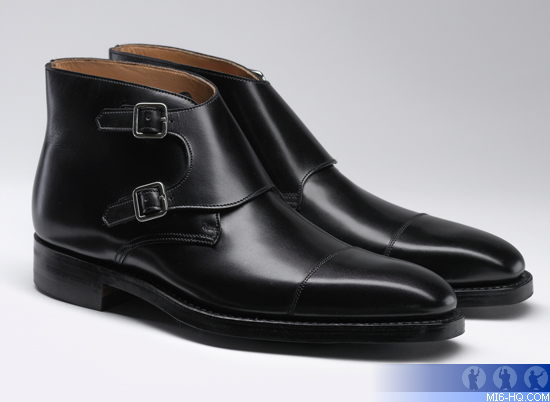 Whilst it has not yet been confirmed, it seems that the Norwich will most likely be the shoe worn by Bond in the boat scene on the Thames with Tanner, as well as a street scene in London, and also in the Mexico opening sequence.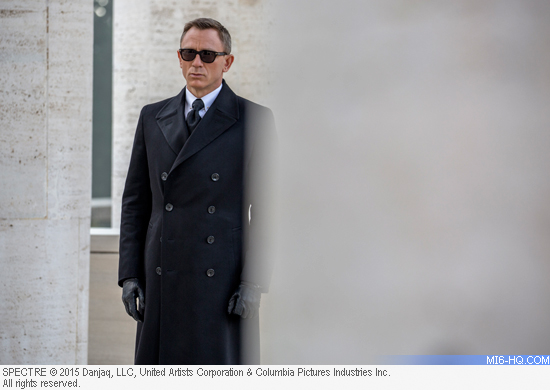 Crockett & Jones also supplied several shoe styles for "Skyfall", in which Bond wears the brown leather Islay boot, and the black Highbury, Alex, and Tetbury models.
Crockett & Jones have been established in Northampton, the heart of British shoemaking, for over 135 years and represent the very best of British craftsmanship, so it seems only fitting that their shoes should be worn by James Bond.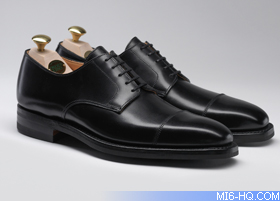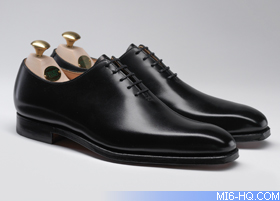 All styles of shoe are available from the Crockett & Jones retail shops, which are located in London, Birmingham, New York, Paris, and Brussels. However, for those unable to visit the Crockett & Jones shops in person, the company offers a comprehensive mail order service. Perfect for the jet-setting secret agent.
London Royal Exchange - Tel: 0044 (0) 207 929 2111.
New York - Tel: 001 212 582 3800.
Paris Chauveau-Lagarde - Tel: 0033 144 940 174.
Visit: www.crockettandjones.com
Get Bond in Your Inbox
Sign up for occasional email updates from MI6. Get notified of breaking Bond news, and digests of recently releases features:
Share The Story