SPECTRE Smashes Records
2nd November 2015
'SPECTRE' has broken all-time opening week records in the UK and topped Bond bests across Europe
By MI6 Staff
---
Press Release: Albert R. Broccoli's EON Productions, Metro-Goldwyn-Mayer Studios, and Sony Pictures Entertainment announced today that SPECTRE has shattered box office records in nearly every market in which it has been released, led by a historic performance in the UK.
In total in the six released territories, the film has taken in $80.4 million, including $67.7 million from Sony Pictures Releasing International territories and $12.7 million from territories in which MGM is distributing.
In the UK, the film has opened to an estimated £41.7 million ($63.8 million USD) in its first seven days of release, securing new records for the biggest opening of all time in UK box office history.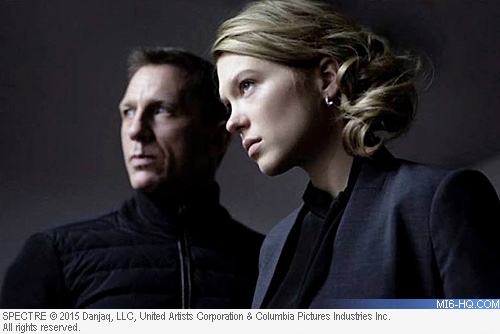 SPECTRE took the opening record from 'Harry Potter and the Prisoner of Azkaban' which was also released on a Monday to £23.882 million. SPECTRE also achieved a new record for the highest seven-day gross in UK box office history, overtaking the last James Bond film, Skyfall.
SPECTRE, the 24th James Bond adventure, continues the longest running and most successful film franchise in cinema history. The film opened in 647 cinemas and on 2,500 screens, making it the widest release of all time in the UK and Ireland.
The UK wasn't alone in shattering box office records as nearly every releasing market saw SPECTRE make history as the biggest box office opening of all-time. In the Netherlands, SPECTRE took in 3.3 million Euro ($3.7 million USD), surpassing the record set by Skyfall and bringing its cume to $3.9 million including previews. In the Nordic region, markets distributed by MGM, SPECTRE took in a total of $12.7 million USD, setting new opening records in Finland and Norway, both surpassing Skyfall – Finland took in 2.35 million Euro ($2.63 million USD), and Norway 24.4 million krone ($2.88 million USD). The film also set a new record in Denmark for the biggest three-day opening of all time, as SPECTRE took in 28.1 million krone ($4.21 million USD), also surpassing Skyfall. In Sweden, SPECTRE took in 24.95 million krone ($2.97 million USD), a spectacular result that is 30% over the opening of Skyfall.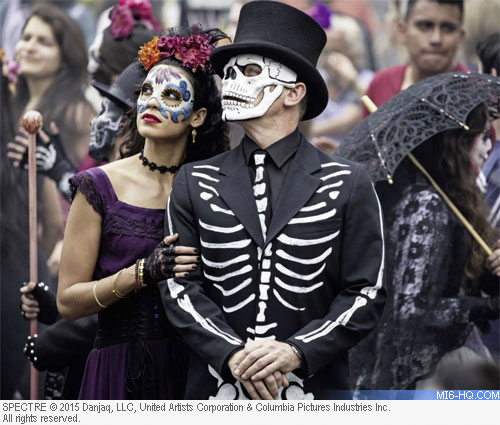 SPECTRE has also set a new IMAX record, recording the highest per-location average in IMAX history as the first film ever to top a $100,000 per-location average, with $105,000 in 47 IMAX locations.
In response to the #1 UK opening, producers Michael G. Wilson and Barbara Broccoli said, "We're so grateful to all our James Bond fans and the British public for making SPECTRE's debut in the UK box office history!"
"What an incredible thrill it is for us at MGM to see how James Bond continues to deliver such excitement to his fans. This record-breaking support from UK audiences for what is our 24th outing is nothing short of amazing. We can't wait for the rest of the world to see SPECTRE," said Gary Barber, MGM Chairman and CEO.
Peter Taylor, Managing Director Sony Pictures UK, also commented "We are delighted that audiences in the UK and Ireland continue to embrace these stories about one of our biggest and best cultural icons. This opening proves once again, that the film world of James Bond speaks to cinema-goers like no other."
Spectre (2015)
Briefing
SPECTRE (2015) is the new James Bond film and the 24th in the series. It will be the fourth outing for Daniel Craig as 007, and the second film to be directed by Sam Mendes from a screenplay by John Logan, Neal Purvis & Robert Wade. The new MI6 team of Ralph Fiennes (M), Naomie Harris (Moneypenny), Rory Kinnear (Tanner) and Ben Whishaw (Q) are all reprising their roles. The cast will include Lea Seydoux, Dave Bautista, Andrew Scott and Christoph Waltz. Production commences on December 8th 2014, with location work as early as 5th January 2015 in Austria. The film will also shoot on location in: Erfoud and Tangier, Morocco; Rome, Italy and Mexico City, Mexico. SPECTRE is scheduled for release on 7th November 2015.
Share The Story