Mexico Press Conference
18th March 2015
Michael G. Wilson and Stephanie Sigman met the press, addressing financial rumours and revealing more about the upcoming Mexico shoot
By MI6 Staff
---
Local Mexican press gathered today to meet producer Michael G. Wilson and Mexican actress Stephanie Sigman at the Four Seasons Hotel, after the principal cast and crew for SPECTRE arrived in Mexico City this week. EON Productions arranged the press conference to clarify their relationship with the Mexican government and other investors in the film, shooting down rumours that anything like "bribery" was taking place.
Wilson instead informed the media that EON had been put in touch with Mexican investors keen to promote tourism. "In this particular case, we have private companies who have come together as a joint venture to support tourism in this country." Wilson added that it was their policy not to disclose the amount invested, but emphasised that it was not public money. Bond movies are not "political", but rather, "entertainment", said Wilson.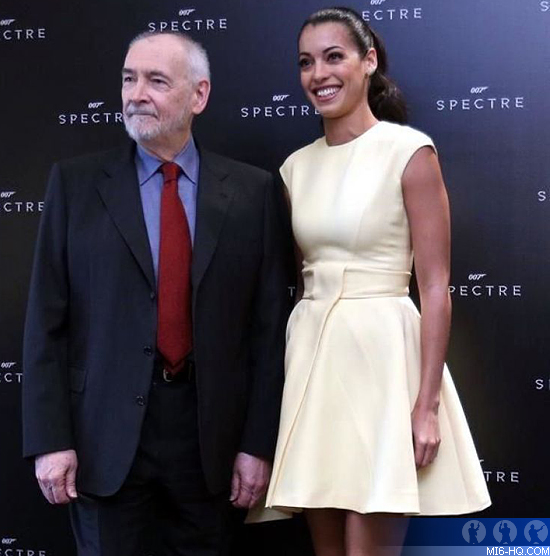 The Mexican government, as everywhere the 007 production has gone, have been influential in safeguarding filming locations, and securing local support when filming disrupts routine. At no point, Wilson commented, did the Mexican authorities have creative influence. Addressing the rumour that Sigman was cast at the behest of the authorities, the producer suggested that they had long been looking to cast a Mexican actress, for the role required it.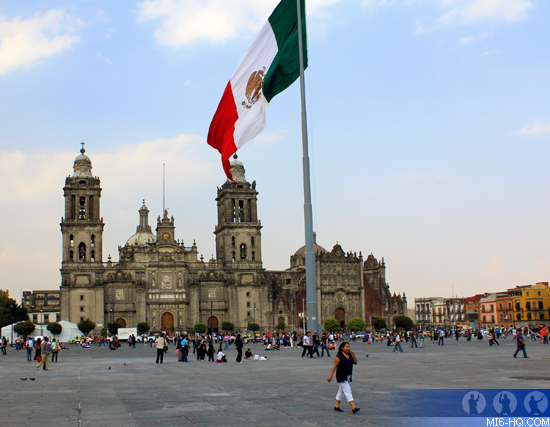 Plaza Tolsa was confirmed as a filming location as it will be closed between 21st and 24th March. Shooting then moves to The Zocalo (plaza de la Constitución) between 25th and 31st March. Sigman will shoot her first scenes this weekend, having met her 007, Daniel Craig, two weeks ago. "I feel anxious and excited [it] will be an amazing experience," she said.
An official statement in English on the events of the day is expected to be forthcoming.
You Might Also Like
Spectre (2015)
More details of the Morocco shoot emerge as it is confirmed Daniel Craig has already filmed a SPECTRE scene
Spectre (2015)
In an interview extract from MI6 Confidential magazine, Daniel Craig teases what could be coming in Bond 24
---
Spectre (2015)
Briefing
SPECTRE (2015) is the new James Bond film and the 24th in the series. It will be the fourth outing for Daniel Craig as 007, and the second film to be directed by Sam Mendes from a screenplay by John Logan, Neal Purvis & Robert Wade. The new MI6 team of Ralph Fiennes (M), Naomie Harris (Moneypenny), Rory Kinnear (Tanner) and Ben Whishaw (Q) are all reprising their roles. The cast will include Lea Seydoux, Dave Bautista, Andrew Scott and Christoph Waltz. Production commences on December 8th 2014, with location work as early as 5th January 2015 in Austria. The film will also shoot on location in: Erfoud and Tangier, Morocco; Rome, Italy and Mexico City, Mexico. SPECTRE is scheduled for release on 7th November 2015.
Share The Story