Obertilliach Action (3)
30th January 2015
The second unit continued work on the plane sequence in Obertilliach this week
By MI6 Staff
---
The second unit continue their work in Austria after the principal cast headed back to Pinewood Studios a week earlier. Shots of the plane crashing through the snow banks were captured on Thursday 29th January 2015 in the town of Obertilliach.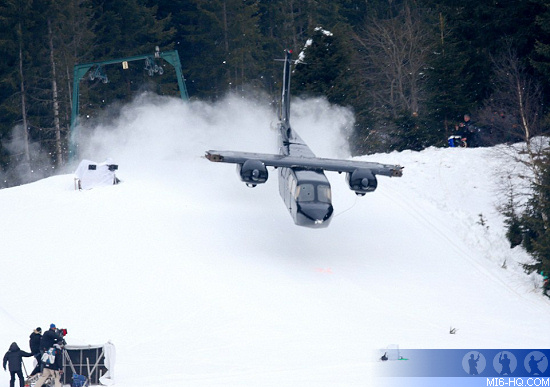 Earlier in the month, Daniel Craig was seen 'piloting' the wingless plane fuselage downhill through the snowy village.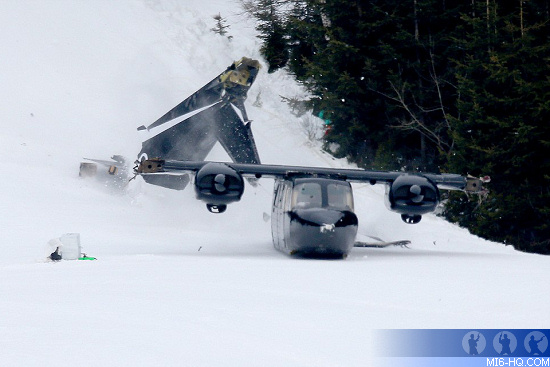 The second unit will soon be moving on to Kartitsch to film on February 2nd and 3rd, and then on to Solden to film tunnel scenes between Februrary 9th to 17th.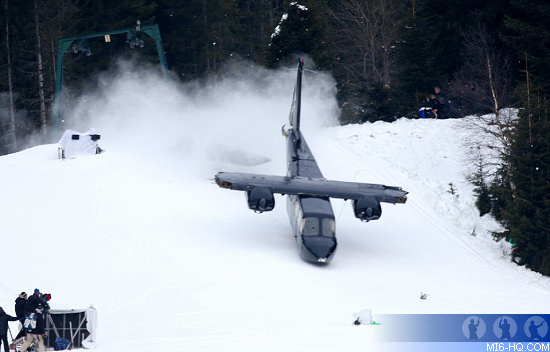 You Might Also Like
Spectre (2015)
Shooting the SPECTRE action scene in Obertilliach continued on Friday with Daniel Craig on location
Skyfall (2012)
A deal has been struck to shoot the daring Bond 23 stunt sequence atop trains in India
---
Spectre (2015)
Briefing
SPECTRE (2015) is the new James Bond film and the 24th in the series. It will be the fourth outing for Daniel Craig as 007, and the second film to be directed by Sam Mendes from a screenplay by John Logan, Neal Purvis & Robert Wade. The new MI6 team of Ralph Fiennes (M), Naomie Harris (Moneypenny), Rory Kinnear (Tanner) and Ben Whishaw (Q) are all reprising their roles. The cast will include Lea Seydoux, Dave Bautista, Andrew Scott and Christoph Waltz. Production commences on December 8th 2014, with location work as early as 5th January 2015 in Austria. The film will also shoot on location in: Erfoud and Tangier, Morocco; Rome, Italy and Mexico City, Mexico. SPECTRE is scheduled for release on 7th November 2015.
Share The Story