Behind The Scenes (1)
26th February 2015
Sam Mendes takes us behind the scenes of SPECTRE and the first look at action shot in Austria and London
By MI6 Staff
---
Here is the first look at henchman Mr. Hinx (Dave Bautista) and the new Bond girl Madeleine Swann (Lea Seydoux) in 'SPECTRE'.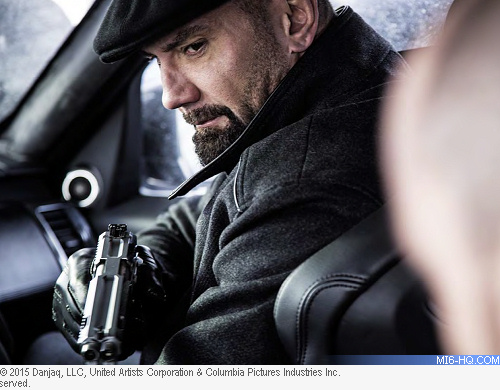 Director Sam Mendes explains why he took on the seemingly impossible job of 'topping' his record-breaking debut 'Skyfall' in the second official production featurette.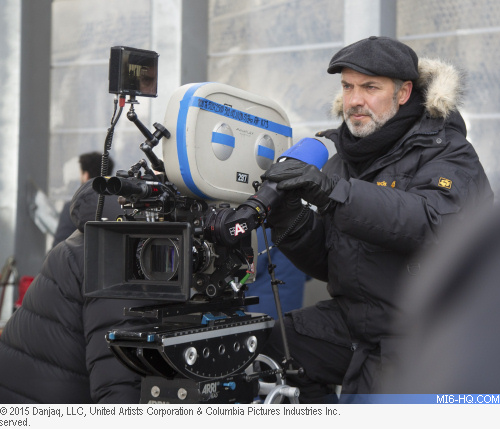 "The movie is entirely driven by Bond. He is on a mission from the very beginning. He is on the hunt, on the trail of somebody. You don't know why, you don't know what he's doing there. That sense that something is up. It's also tied to the second part of the crucial story of Bond's childhood."
The video contains sneak peaks at scenes already shot in Austria, Blenheim Palace (doubling for Rome) and on the River Thames in London.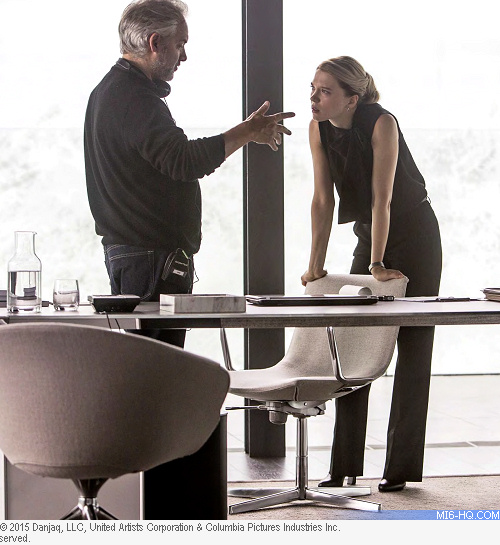 Also seen in the video are the first shots of Ralph Fiennes as M, Naomie Harris as Moneypenny and Ben Whishaw as Q.
Spectre (2015)
Briefing
SPECTRE (2015) is the new James Bond film and the 24th in the series. It will be the fourth outing for Daniel Craig as 007, and the second film to be directed by Sam Mendes from a screenplay by John Logan, Neal Purvis & Robert Wade. The new MI6 team of Ralph Fiennes (M), Naomie Harris (Moneypenny), Rory Kinnear (Tanner) and Ben Whishaw (Q) are all reprising their roles. The cast will include Lea Seydoux, Dave Bautista, Andrew Scott and Christoph Waltz. Production commences on December 8th 2014, with location work as early as 5th January 2015 in Austria. The film will also shoot on location in: Erfoud and Tangier, Morocco; Rome, Italy and Mexico City, Mexico. SPECTRE is scheduled for release on 7th November 2015.
Share The Story