Norway Dropped For Austria
3rd August 2014
Locations for the next James Bond adventure are shaping up as shooting is scheduled to start in November or December
By MI6 Staff
---
Norway has been dropped as a shooting location for Bond 24 as pre-production ramps up on the next James Bond adventure.
According to reports, producers and director Sam Mendes were earlier interested in filming on location in the country, but a re-write of the script and Norway lacking financial benefits to production companies have shifted their attention elsewhere. Stunt coordinator Gary Powell revealed via social media last month that Austria was being scouted for an action sequence. 007 has already visited in Bregenz, Austria, in the Daniel Craig era for the opera sequence in 'Quantum of Solace.'
Australian film maker Jason Roberts, who is based in Svalbard, Norway, told newspaper Dagbladet that the northern islands were being considered for Bond 24. The producers are said to have now turned instead to the Austrian Alps. Roberts explained that the cost of shooting in Norway and the lack of an incentive scheme for film productions hampered their chances.
Sigmund Elias Holm of the West Norwegian Film Commission agreed that financial considerations were probably behind the decision to shoot in Austria instead, but added "we do not know if the script was modified by artistic reasons or because it was too difficult to film in Norway."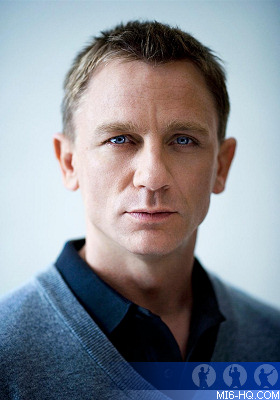 Yesterday, MI6 reported that the new script by Neal Purvis and Robert Wade had been given the go ahead for filming with shooting expected to start in late November to early December.
Spectre (2015)
Briefing
SPECTRE (2015) is the new James Bond film and the 24th in the series. It will be the fourth outing for Daniel Craig as 007, and the second film to be directed by Sam Mendes from a screenplay by John Logan, Neal Purvis & Robert Wade. The new MI6 team of Ralph Fiennes (M), Naomie Harris (Moneypenny), Rory Kinnear (Tanner) and Ben Whishaw (Q) are all reprising their roles. The cast will include Lea Seydoux, Dave Bautista, Andrew Scott and Christoph Waltz. Production commences on December 8th 2014, with location work as early as 5th January 2015 in Austria. The film will also shoot on location in: Erfoud and Tangier, Morocco; Rome, Italy and Mexico City, Mexico. SPECTRE is scheduled for release on 7th November 2015.
Share The Story