Blofeld Returns
22nd November 2014
Could Christoph Waltz be bringing back James Bond's nemesis to the big screen in Bond 24?
By MI6 Staff
---
James Bond's nemesis, Ernst Stavro Blofeld, may be facing off against 007 again if press reports about Bond 24 prove true. According to a tipster to the Daily Mail, the character will be brought back to the big screen after 30 years in the guise of Christoph Waltz, who was cast in the 24th James Bond film last week.
Expecting Someone Else? The reports also indicate that Christoph Waltz's character will be announced at the press conference as Franz Oberhauser, the son of the late Hans Oberhauser, a ski instructor who acted as a father figure to Bond. According to the source, this is a bluff and Waltz is actually playing Blofeld.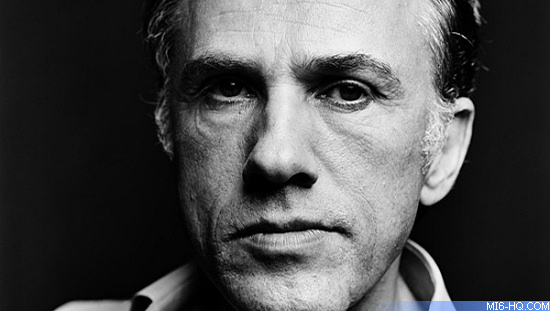 "Christoph Waltz is playing Blofeld in the next Bond film. The tone of the 007 films has changed significantly in recent years and the producers have changed the character to fit in with the new-look 007." The new Blofeld will be "just as sinister as earlier incarnations but will be more sophisticated and less campy".
The news breaks almost exactly one year after Danjaq and MGM secured all intellectual property rights to Blofeld and the screen adaptation rights of Ian Fleming's contested 'Thunderball' novel from the estate of Kevin McLory.
Battle for Bond: 007 has defeated many villains, but his longest running battle was a fifty-year saga that dogged Bond with legal troubles and rogue projects. Almost exactly half a century on from the November 26th 1963 out-of-court settlement that saw Ian Fleming end lengthy litigation with Kevin McClory over the copyright and film rights to 'Thunderball', Danjaq and MGM announced in November 2013 they had acquired rights and interests owned by the McClory estate, bringing all remaining Bond intellectual property under one roof. This cleared the way for Blofeld to one day return to the series uncontested.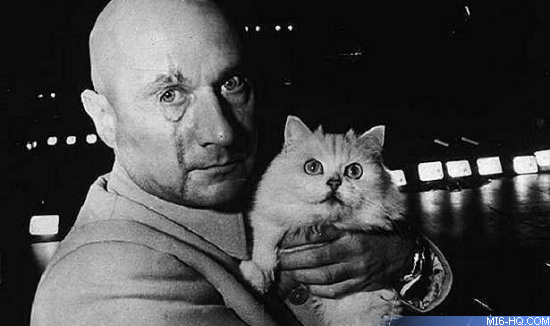 The last time the iconic villain was seen on screen in the official series was in the 1981 Roger Moore outing 'For Your Eyes Only', which saw an (uncredited) wheel-chair bound Blofeld dumped down an industrial chimney. This was producer Cubby Broccoli's way of drawing a line under McClory's claims that had dogged pre-production of 'The Spy Who Loved Me', but as such, the character could not be named on screen. Little did everyone know at the time, but Blofeld would return a couple of years later when McClory executed his option to remake 'Thunderball' with 'Never Say Never Again' in 1983, in direct competition with the official franchise.
Previous Big Screen Blofeld's
You Might Also Like
Spectre (2015)
007 may be heading back to Italy for a car chase on the streets of Rome for Bond 24
---
Spectre (2015)
Briefing
SPECTRE (2015) is the new James Bond film and the 24th in the series. It will be the fourth outing for Daniel Craig as 007, and the second film to be directed by Sam Mendes from a screenplay by John Logan, Neal Purvis & Robert Wade. The new MI6 team of Ralph Fiennes (M), Naomie Harris (Moneypenny), Rory Kinnear (Tanner) and Ben Whishaw (Q) are all reprising their roles. The cast will include Lea Seydoux, Dave Bautista, Andrew Scott and Christoph Waltz. Production commences on December 8th 2014, with location work as early as 5th January 2015 in Austria. The film will also shoot on location in: Erfoud and Tangier, Morocco; Rome, Italy and Mexico City, Mexico. SPECTRE is scheduled for release on 7th November 2015.
Share The Story