Mexico Filming (2)
25th March 2015
The pre-credits sequence shoot continued for a sixth day in Mexico City with Daniel Craig on location
By MI6 Staff
---
Daniel Craig as back in action as James Bond for the SPECTRE pre-credits sequence in Mexico City on Tuesday and Wednesday.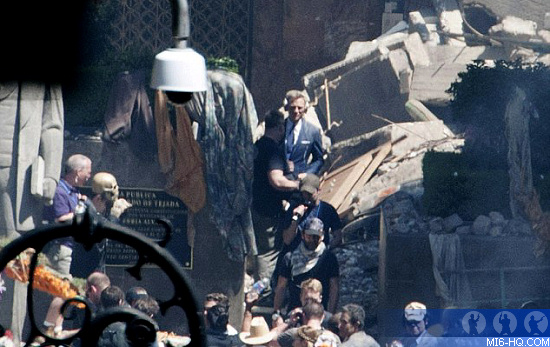 Today, more extras to recreate the 'Day of the Dead' festival were crowded down a street that was in the aftermath of an explosion.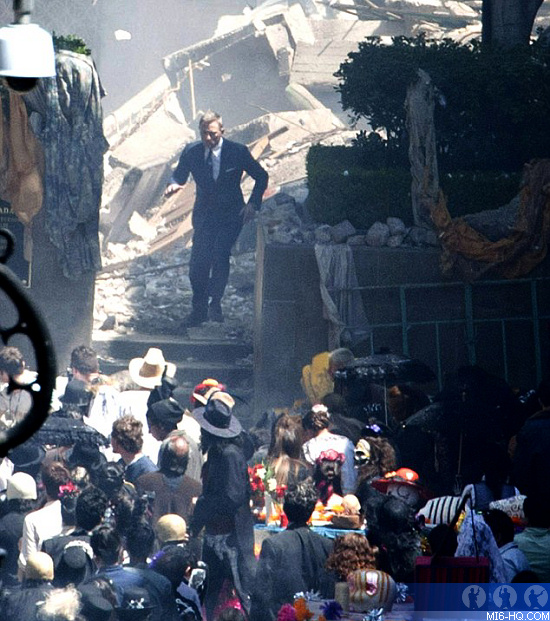 Craig was seen running from the building in to the crowd in search of the perpetrators.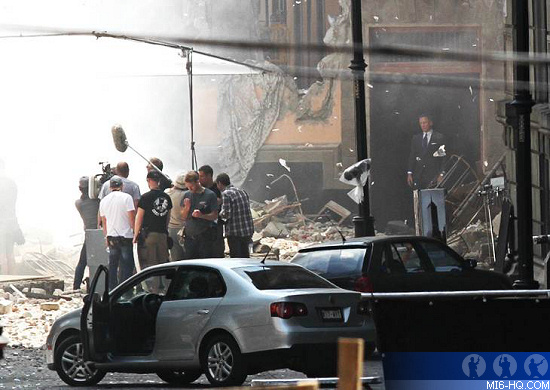 Yesterday, Craig was on location from 10am. An intersection was closed off from the public for about 10 minutes for a special effects explosion. One of the Ministry of Public Security armoured trucks was used in the scene.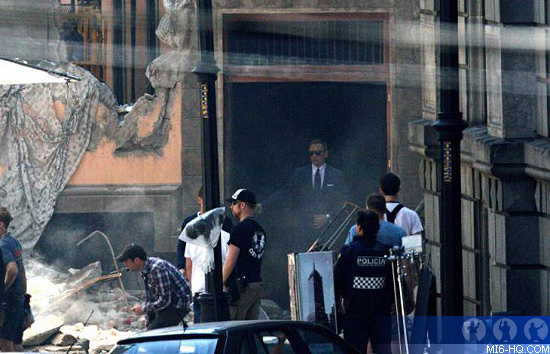 He took a break from filming on Sunday, but was spotted on a balcony of their hotel with director Sam Mendes.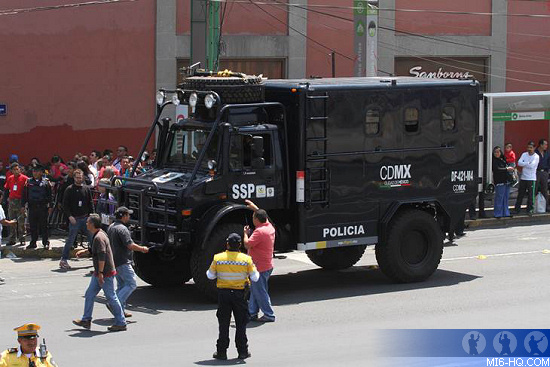 On Saturday they shot scenes inside the Grand Hotel de la Ciuded de Mexico with Stehpanie Sigman. About 200 extras were used.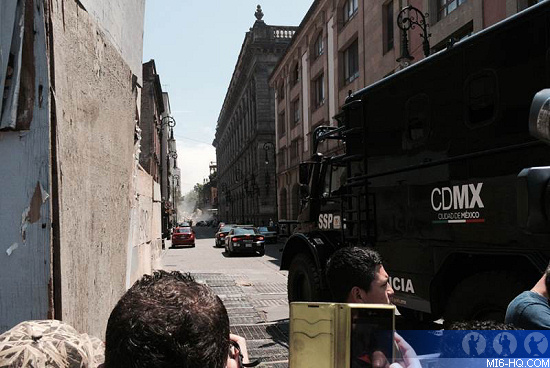 Also at the weekend, a production unit prepared Donecels Street with fake rubble to make it appear as if a building had collapsed. The street was closed whilst the debris, destroyed vehicles and special effects were tested.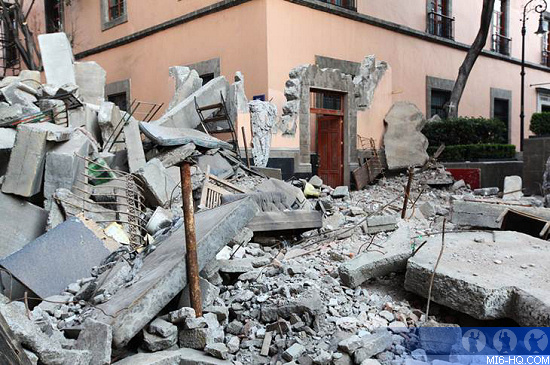 Spectre (2015)
Briefing
SPECTRE (2015) is the new James Bond film and the 24th in the series. It will be the fourth outing for Daniel Craig as 007, and the second film to be directed by Sam Mendes from a screenplay by John Logan, Neal Purvis & Robert Wade. The new MI6 team of Ralph Fiennes (M), Naomie Harris (Moneypenny), Rory Kinnear (Tanner) and Ben Whishaw (Q) are all reprising their roles. The cast will include Lea Seydoux, Dave Bautista, Andrew Scott and Christoph Waltz. Production commences on December 8th 2014, with location work as early as 5th January 2015 in Austria. The film will also shoot on location in: Erfoud and Tangier, Morocco; Rome, Italy and Mexico City, Mexico. SPECTRE is scheduled for release on 7th November 2015.
Share The Story