Mexico Filming (4)
29th March 2015
Daniel Craig's stunt double donned a prosthetic mask for the helicopter action sequence in Mexico City yesterday
By MI6 Staff
---
Rather than using CGI to replace a stuntman's face, as the VFX department did with 'Skyfall', the team working on 'SPECTRE' have gone back to basics.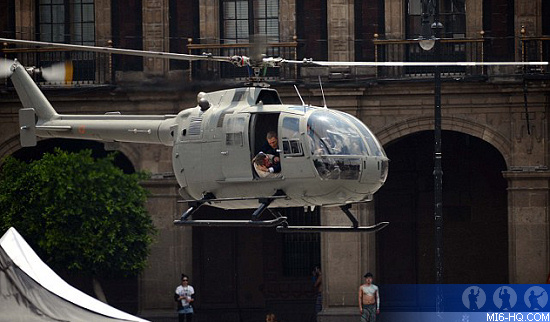 For the pre-credits action sequence filming in Mexico City, Daniel Craig's stunt double donned a prosthetic mask for the helicopter fight. For the aviation enthusiasts, the chopper used was a Messerschmitt-Bolkow-Blohm Bo105.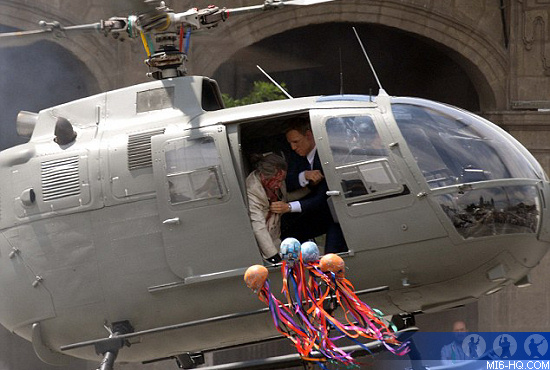 According to local reports, fans observing the action in the square could not tell the difference.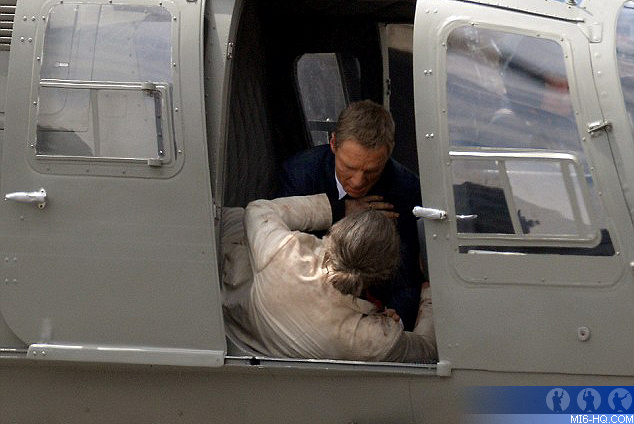 It was only when the stuntman was walking among the crowds did they spot the handy work of the make up department.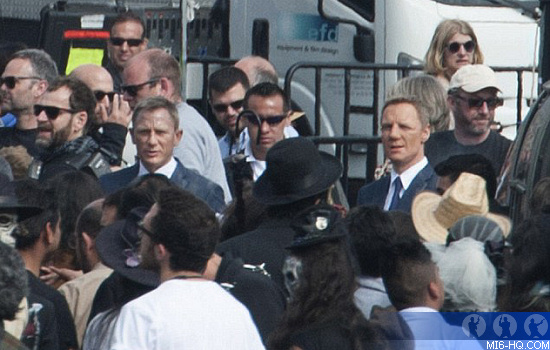 Click here to read more about the pre-credits sequence (spoilers).
You Might Also Like
Spectre (2015)
Stunt doubles clung on as the 'SPECTRE' helicopter action sequence climaxed in Mexico City today
Spectre (2015)
Filming in Rome kicked off today with SPECTRE shooting a funeral scene with Daniel Craig and Monica Bellucci
---
Spectre (2015)
Briefing
SPECTRE (2015) is the new James Bond film and the 24th in the series. It will be the fourth outing for Daniel Craig as 007, and the second film to be directed by Sam Mendes from a screenplay by John Logan, Neal Purvis & Robert Wade. The new MI6 team of Ralph Fiennes (M), Naomie Harris (Moneypenny), Rory Kinnear (Tanner) and Ben Whishaw (Q) are all reprising their roles. The cast will include Lea Seydoux, Dave Bautista, Andrew Scott and Christoph Waltz. Production commences on December 8th 2014, with location work as early as 5th January 2015 in Austria. The film will also shoot on location in: Erfoud and Tangier, Morocco; Rome, Italy and Mexico City, Mexico. SPECTRE is scheduled for release on 7th November 2015.
Share The Story