Zurich Premiere Report
30th October 2015
Concurrent with the Rome premeire, Dave Bautista and Naomie Harris celebrated 'SPECTRE' in Zurich
By MI6 Staff
---
The same night as Mendes, Craig and Waltz were in Rome at the Italian premiere, Naomie Harris, Dave Bautista and producer Gregg Wilson flew to Zurich to release the film in style in Switzerland. Held at the Zurich Hallenstadion, Harris, Bautista and Wilson walked the red carpet and signed autographs for baying fans of all ages and genders. Bautista was the first to arrive and immediately migrated toward the crowd, posing for photos with fans and signing autographs.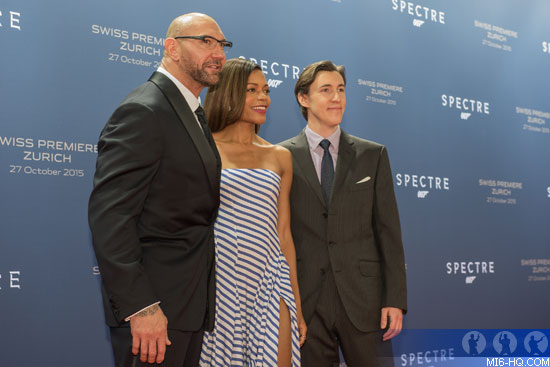 Then came Gregg Wilson and Naomie Harris in a split leg strapless dress by Ralph Lauren. She like Bautista before her, worked her way along the rope line signing, standing for photos and answering questions of the eager interviewees.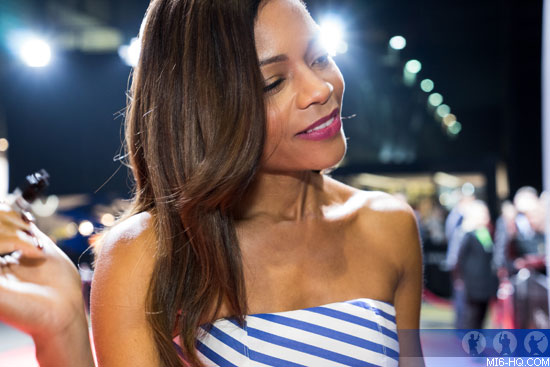 "I think it's bigger, bolder, a lot more action sequences than Skyfall. I think it's got a lot that the true Bond fan will really love." - Naomie Harris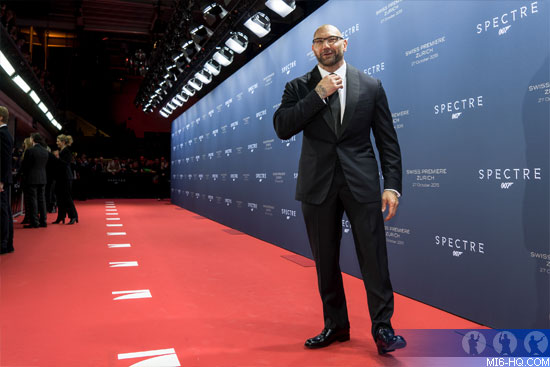 The venue was decorated in homage of the Mexican pre-titles sequence and after the screening the party continued into the night with live music and Heineken and other beverages available for the VIPs.
Spectre (2015)
Briefing
SPECTRE (2015) is the new James Bond film and the 24th in the series. It will be the fourth outing for Daniel Craig as 007, and the second film to be directed by Sam Mendes from a screenplay by John Logan, Neal Purvis & Robert Wade. The new MI6 team of Ralph Fiennes (M), Naomie Harris (Moneypenny), Rory Kinnear (Tanner) and Ben Whishaw (Q) are all reprising their roles. The cast will include Lea Seydoux, Dave Bautista, Andrew Scott and Christoph Waltz. Production commences on December 8th 2014, with location work as early as 5th January 2015 in Austria. The film will also shoot on location in: Erfoud and Tangier, Morocco; Rome, Italy and Mexico City, Mexico. SPECTRE is scheduled for release on 7th November 2015.
Share The Story