SPECTRE Teaser Poster
17th March 2015
EON Productions and Sony Pictures have revealed the first US teaser poster for print and digital media
By MI6 Staff
---
Although "Skyfall" left its eager following waiting until April to see the first official photo set and it was May before the teaser poster was revealed, SPECTRE is pursuing a fast-paced marketing strategy to rival even "Quantum of Solace". Today, Tuesday 17th March, marked the release of a US Quad poster and a US One Sheet in two varieties, pipping its predecessor by close to two months. One chromo, that still has a glint of colour in an action-ready 007's eyes; the other, colour, with Craig clad all in black and touting his Walther and sporting a bared holster ready for action.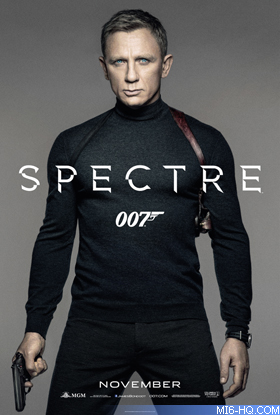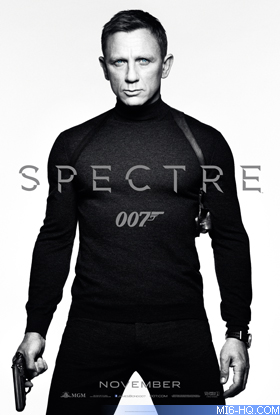 The parallels to Roger Moore's debut keep coming - as well as some locations that pay homage to "Live And Let Die", the teaser poster is reminiscent of the publicity still of Moore, photographed on location in Jamaica, when 007 stages his raid on the Kananga poppy farm. Sam Mendes has previously remarked that "Live And Let Die" was his first introduction to Bond as a youth and remains one of his favourite films.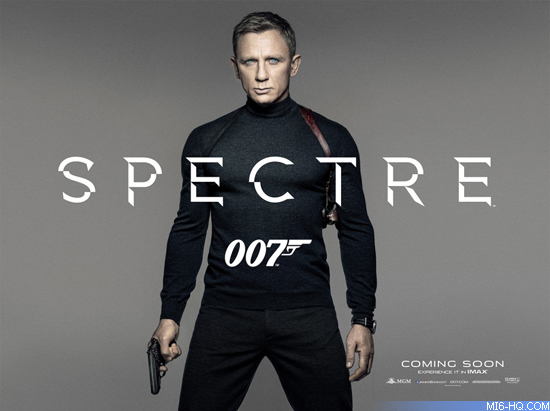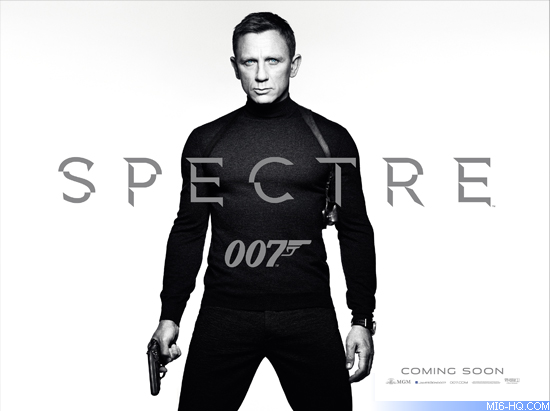 The first "Casino Royale" teaser poster was first leaked on the internet in late April, and officially unveiled on May 2nd 2006, after filming started on January 30th 2006. Even quicker was the first teaser poster for 'Quantum of Solace', which was unveiled on 7th February 2008, just a few weeks after filming started on January 3rd 2008.
The next date for readers to mark in their calendars is Saturday 28th of March, when the first SEPCTRE teaser trailer is expected to be released. Bond fans can also look forward to full coverage of the 24th 007 adventure's production period at MI6, with shooting continuing in Mexico City this week.
You Might Also Like
Spectre (2015)
Take a closer look at the principal cast of SPECTRE from the launch event photocall
Skyfall (2012)
Sony Pictures have released a new one-minute teaser trailer for the upcoming adventure "Skyfall" in international markets
---
Spectre (2015)
Briefing
SPECTRE (2015) is the new James Bond film and the 24th in the series. It will be the fourth outing for Daniel Craig as 007, and the second film to be directed by Sam Mendes from a screenplay by John Logan, Neal Purvis & Robert Wade. The new MI6 team of Ralph Fiennes (M), Naomie Harris (Moneypenny), Rory Kinnear (Tanner) and Ben Whishaw (Q) are all reprising their roles. The cast will include Lea Seydoux, Dave Bautista, Andrew Scott and Christoph Waltz. Production commences on December 8th 2014, with location work as early as 5th January 2015 in Austria. The film will also shoot on location in: Erfoud and Tangier, Morocco; Rome, Italy and Mexico City, Mexico. SPECTRE is scheduled for release on 7th November 2015.
Share The Story