Bond 24 Cinematographer
18th September 2014
'Her' and 'Interstellar' director of photography Hoyte Van Hoytema will be behind the camera of Bond 24 for director Sam Mendes
By MI6 Staff
---
Dutch-Swedish cinematographer Hoyte Van Hoytema will be behind the camera for the 24th James Bond film.
His break-through film was the 2008 horror film 'Let The Right One In' (subsequently remade by Hollywood) and entered the spy world with the 2011 feature version of 'Tinker Tailor Soldier Spy' which earned him a BAFTA nomination. But it was his work as director of photography on 'Her' that turned heads in Hollywood. His stock is set to rise further with the upcoming release of Christopher Nolan's 'Interstellar.'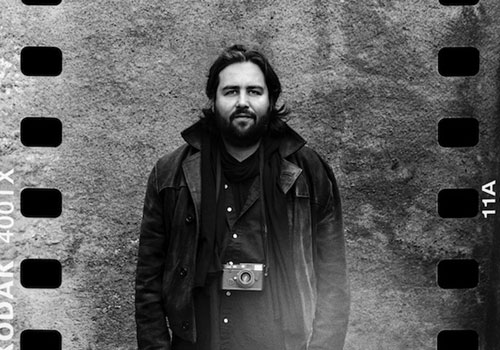 As MI6 reported back in February, celebrated cinematographer Roger Deakins declined to reprise his award-winning work on 'Skyfall.' Deakins explained: "Sam Mendes has got a great idea for another film, which is really an extension of 'Skyfall' but from my point, I don't know what else I could do with it, really."
Van Hoytema shot 'Her' digitally on the Arri Alexa, as did Deakins for his Oscar nominated work on 'Skyfall', but Bond 24 will go back to shooting on traditional film.
Both agents for Van Hoytema and EON Productions did not reply to requests for comment.
Principal photography for Bond 24 will begin on December 6th, 2014.
Location shooting will take place in Austria (replacing Norway), a car chase in Rome, and a possible sequence in Morocco. Pinewood Studios in England will once again be home to 007 for studio filming.
Bond 24 is still scheduled for release on October 23rd, 2015 in the UK.
You Might Also Like
Spectre (2015)
MGM, Sony and EON Productions have confirmed the principal cast and title for 007's 24th adventure
Spectre (2015)
Sam Mendes will return to direct Daniel Craig as 007 in the 24th James Bond film to be released in the UK on October 23rd, 2015
---
Spectre (2015)
Briefing
SPECTRE (2015) is the new James Bond film and the 24th in the series. It will be the fourth outing for Daniel Craig as 007, and the second film to be directed by Sam Mendes from a screenplay by John Logan, Neal Purvis & Robert Wade. The new MI6 team of Ralph Fiennes (M), Naomie Harris (Moneypenny), Rory Kinnear (Tanner) and Ben Whishaw (Q) are all reprising their roles. The cast will include Lea Seydoux, Dave Bautista, Andrew Scott and Christoph Waltz. Production commences on December 8th 2014, with location work as early as 5th January 2015 in Austria. The film will also shoot on location in: Erfoud and Tangier, Morocco; Rome, Italy and Mexico City, Mexico. SPECTRE is scheduled for release on 7th November 2015.
Share The Story