News Round Up
21st September 2014
MI6 rounds up the latest news on Bond 24 including the sound department, Morocco, and casting
By MI6 Staff
---
Supervising sound editor Per Hallberg will be returning from 'Skyfall' to continue his award winning duties on Bond 24. Hallberd accepted the Academy Award alongside Karen Baker Landers for Best Achievement in Sound Editing for 'Skyfall'. It will be the 75th credit in a sound department for the Swede, who has been in the industry since 1971. Aside from 'Skyfall', his other big credits include 'Gladiator' (2000), 'Devil's Advocate' (1997), 'Braveheart' (1995) and 'Blade Runner' (1982).
Daniel Craig landed in Marrakesh, Morocco, on the weekend. The country is being lined up for location work on Bond 24, with 007 himself paying the region a visit. According to local press, filming may take place in the south of county and may double for a different real-world locale. Over the decades, the region has been used by films such as 'Lawrence of Arabia', 'Cleopatra', 'Kingdom of Heaven', 'Alexander the Great', 'Gladiator' and 'Troy'. Back in 1987, 'The Living Daylights' filmed there as a double for Afghanistan. Of all the countries scouted earlier in the year, the least is known about how Morocco will be used.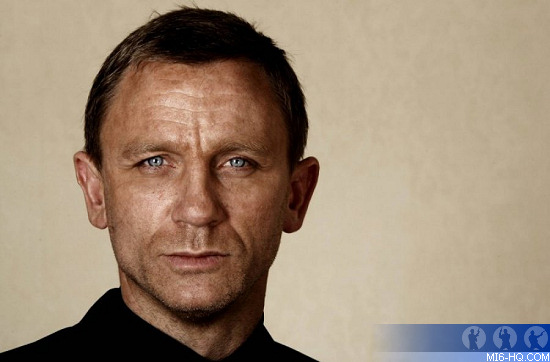 English actress Joanne Froggat, who was first linked to Bond 24 back in April, was very coy in a new interview about her prospects on the film. When the Downton Abbey star was asked if she had screentested for a role, she replied: "I can't comment really on that one. Who wouldn't like to be a Bond girl? I am not the Bond girl type. I would probably be more a Q or an M...we'll see. I don't know."
As the start of principal photography on December 6th is fast approaching, casting is in full swing. The avalanche of press speculation and media buzz surrounding the new members of the Bond series is set to snowball in the coming weeks.
You Might Also Like
Spectre (2015)
MGM, Sony and EON Productions have confirmed the principal cast and title for 007's 24th adventure
Spectre (2015)
Keep tabs on the production status of the 24th James Bond film as MI6 kicks off coverage of Daniel Craig's fourth outing as 007
---
Spectre (2015)
Briefing
SPECTRE (2015) is the new James Bond film and the 24th in the series. It will be the fourth outing for Daniel Craig as 007, and the second film to be directed by Sam Mendes from a screenplay by John Logan, Neal Purvis & Robert Wade. The new MI6 team of Ralph Fiennes (M), Naomie Harris (Moneypenny), Rory Kinnear (Tanner) and Ben Whishaw (Q) are all reprising their roles. The cast will include Lea Seydoux, Dave Bautista, Andrew Scott and Christoph Waltz. Production commences on December 8th 2014, with location work as early as 5th January 2015 in Austria. The film will also shoot on location in: Erfoud and Tangier, Morocco; Rome, Italy and Mexico City, Mexico. SPECTRE is scheduled for release on 7th November 2015.
Share The Story